Providing a smoother business change process…
Hubbell Associates
works with business enterprises and educational and financial institutions providing a consulting expertise which helps its clients to achieve business goals efficiently and effectively. Our success in our client relationships stems from our previous first hand experience in the business world and our own use of consultancy services. We have been clients and business owners ourselves, and can quickly interpret your business needs, whether you are an executive of an international global company or a family run business.
We have helped our clients with significant global business transformation planning and implementation, risk management and corporate governance, and bespoke strategic business planning. Our sector experience covers a broad range and includes global capital markets, global regulatory regimes, real estate development, venture capital, educational consulting and professional services.
Business transformation
involves changing significantly how business operates. This could mean transforming business operations, standardizing global operations, implementing significant business change and IT systems, or reducing costs through outsourcing, relocation, etc
Statistics tell us that successful business transformations are rare and that many stop before providing full benefits to the business. Undertaking and completing significant business transformation requires leadership and dedication and we can provide both
Business transformation typically involves a number of steps, all of which Hubbell Associates can help with: (hopefully this can also fit on right hand column with the services noted below)
- Corporate Risk , Governance and Control review and reorganisation

- Business transformation Planning and Implementation

- Business and Programme Turnaround

- Regulatory reporting and change services

- Programme director/programme executive
Strategic Business Planning & Implementation
Hubbell Associates
provides strategic business planning and implementation guidance and advice for its clients. We work with our clients to help set or realign business strategic vision and put together a plan of action to attain them. We can provide oversight on any changes required to meet the strategic goals or we can work on site with you to manage the related changes on your behalf.
Service Details:
• Human capital investment and management

• Business planning (change management, research, structure and implementation)

• Venture capital in debt construction loans and equity brokerage

• Turnarounds and insolvent solutions

• Governance and risk management reviews

• Operational restructuring

• Front, middle and back office business transformations

• Regulatory compliance review and changes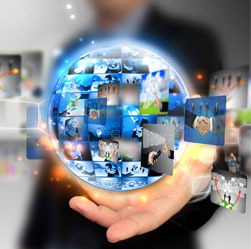 Call us now on:
+44 (0) 560 173 7204