Hubbell Associates is a consultancy service that consistently adds value and puts your needs first.
Heather-Anne Hubbell is the principal of Hubbell Associates and she is confident in standing by her reputation as the "go to person" to solve problems strategically and holistically. Her reputation is that she gets things done in her own unique way by using her preeminent inter and intra personal skills. She can always bring together diverse stakeholder requirements to achieve a common end goal. Heather-Anne's consulting and advisory career spans 20 years in North America and U.K. With global organisations to regional firms, the result is always success in meeting the requirements of her clients, and doing this to a high standard.
Heather-Anne believes that her success in client relationship management stems from her previous first-hand experience as a business owner, lawyer and banker, and her own use of consulting services. Due to this experience she is able to quickly interpret your business needs. Heather-Anne understands the importance of demonstrating the benefit of her services by showing how she can improve her client's business through efficiencies, cost savings and a focus on potential revenue generation activities.
Management of Risk (M_o_R®) Foundation
Management of Risk (M_o_R) provides new guidance around risk which can be used across an organisation. Within project and programme environments, there will always be risks which need to be identified, analysed, and managed.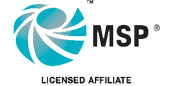 Managing Successful Programmes (MSP)
Managing Successful Programmes (MSP®) is a methodology that comprises a set of principles and processes for use when managing a programme.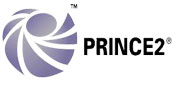 PRINCE2®
PRINCE2® is a project management methodology, applicable to all types of projects. PRINCE2 provides the steps you need to take in your project, and normal responsibilities of the team members.
To discuss how we can turn your challenges into opportunities.
Call Now
Office: +44 (0) 3302230736
or
email Us
We always try to answer all emails within 24 hours but there may be times when we are very busy and cannot always reply within this time frame. If you do not hear from us and you need an urgent response please call us on the numbers above.